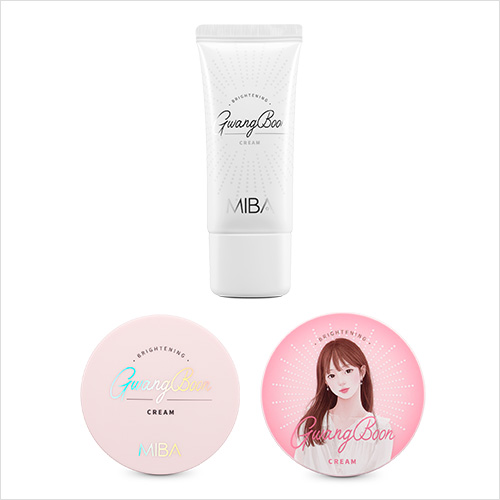 Miba gwangboon Cream
Skin Type
For all skin
SPF 50+/PA++++
Type _ Size _ Price
Cream_15g_

35,000Won
Tube_35g_

30,000Won
Tone-up cream that completes the skin naturally pink like a peach with a single touch

Energizes,
Vitalizes the skin,
Makes skin tone bright.

Gives skin glow
and radiance


Skin calming and
anti-inflammatory
effects
a peachy cream that makes your skin lively and bright.
Moist and soft textures provide shiny, radiant skin.
Human body application test completed
It is a product that has been tested to prevent mask smearing and does not smear when wearing the mask after use.
People with dull skin
For those who want moist and shiny radiant makeup
Those who want a clean and natural skin tone
Those who want makeup that doesn't look like they don't seem to be